KP Group
KP Group
A-1/2, Firdos Tower,Behind Fazal Shopping Centre, Adajan Patiya, SURAT-395009.
KP GROUP is very well recognized group of Gujarat State. The Group is founded by Mr. Farukbhai Gulambhai Patel in 1994. It is constituted by several group companies. It has completed more than 20 years of its Business. KP Group is one of the rapidly growing business group and its head office at Surat. KP Group has, in the last 10 years achieved phenomenal growth records and has diversified into major construction projects, Fabrication and galvanizing, renewable energy, real estates and FMCG with branch offices in more than 13 states in India. It has taken full advantage of rapid industrialization and economic prosperity in Gujarat under the dynamic leadership of its Chief Minister and KP Buildcon Ltd, an ISO 9001 :2008 certified company has emerged as a major service provider, Nationwide for telecom industry giants such as Vodafone, Tata, Indus, Reliance, Airtel, WTTIL, and Quippo etc. It is also recognized with several achievement awards for its excellent track record of safety and completing

1570 sites in the year 2010. KP Buildcon is also recipient of prestigious RFAI award of 2009.
In last three years, K P Group has successfully launched several new projects and strengthened its facilities suitable to undertake major construction projects. Briefly KP Group achievements of last three years are:
Renewable Energy being Gujarat Government's top priority, KP Group decided to be in the forefront and equipped its self as a service provider to undertake first ever solar energy project in Bhachau, Gujarat. Today, KP Group has successfully offered one stop solutions for both fabrication as well as civil works to complete solar park infrastructure at the following sites:-
SOLARISM Project:-
50 MW Solar Power Park Project at Sudi Village of Bharuch District.
The project constructed on 300 acre lands.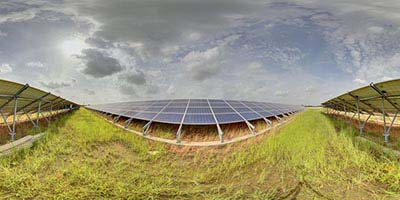 Open Virtual Tour